Open banking benefits
Digital boost to treasury management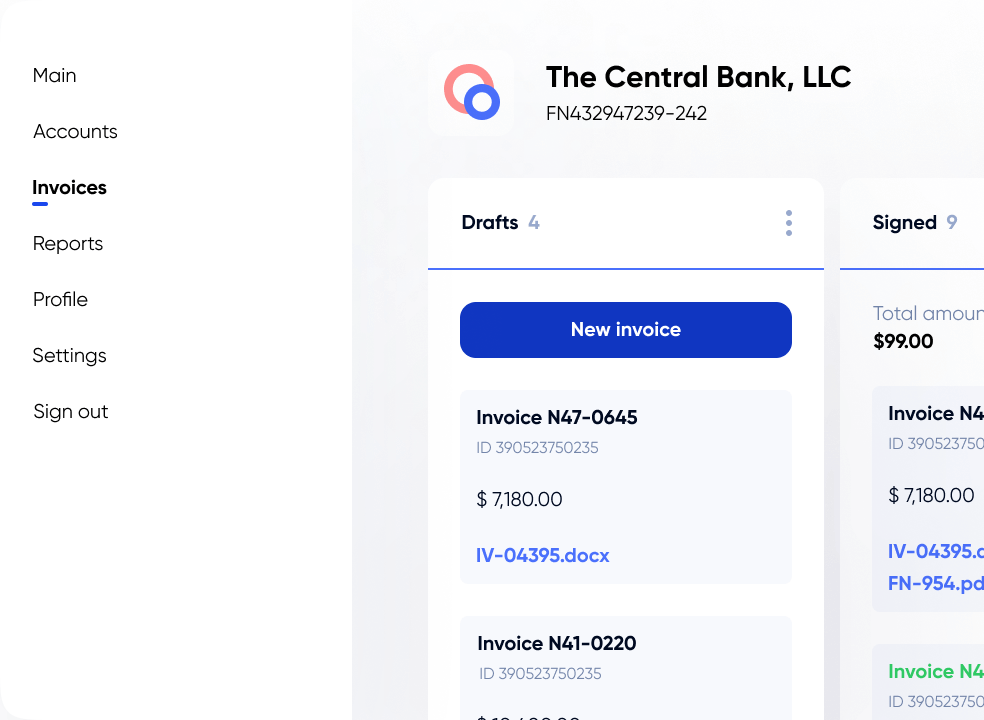 Open banking provides technology solutions that enable greater control of risks, boost in operational efficiencies, and to discover growth opportunities.
Digitalise business processes
Seamless and better informed decisions
Tackle the classical finance management challenge for corporates: save time and money by ensuring efficient management of all financial sources and enabling C-level executives to make efficient and informed decisions. A new level of digitalisation can be reached by getting access in one place and in one unified format to all finances, transaction history, and spending categories and sharing them easier with auditors, tax authorities, and potential investors in an automatic way. Get a real-time picture to manage financials and identify vulnerabilities, like unnecessary expenses.
Instant overview
Full control over your business finances in one place
Get an instant overview of all financial data by connecting all accounts held at any global financial institutions to one platform. Now corporates can trigger information directly from all financial data sources and insert it at the touch of a button. Allowing corporates to orchestrate their multiple accounts held at various banks in one place. Get an accurate oversight of globally scattered corporate bank data in real-time.
Lower-cost payments
Seamless payments - any time, from anywhere
Introduce instant payments to your corporate processes to speed-up fulfilment of transactions and enhance your internal payment experience, granting smooth communication across the company's subsidiaries. Using the Payment Initiation API, corporates can pay for taxes, utilities, salaries from their business accounts in any EU bank - directly from accounting, enterprise or government softwares.
Plugged-in SCA solution
SCA for confidence in actions and transactions
Salt Edge Mobile SCA app can help with efficient interaction and seamless communication across the company's departments or decision makers. The strong customer authentication app enables secure approval of any type of transactions or actions, based on the 4-eye check principles. Eliminating the risk of fraud and management errors, you will always be sure of any activity in your corporate management system.